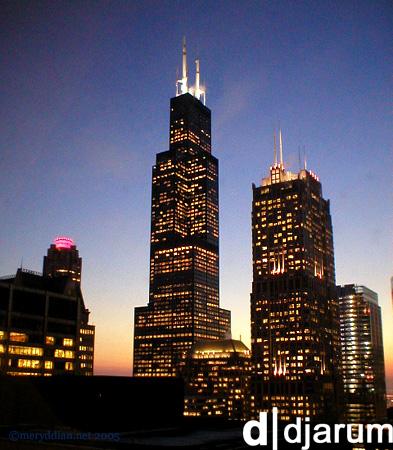 Officially today is the last day the Sears Tower will be called the Sears Tower. Starting tomorrow London based insurance broker Willis Group Holdings, Ltd. will take over the naming rights and change the name to "Willis Tower".  A sad, sad day.
Instead of it being named for some insurance douches how about we just say it is named after Chicago's favorite late son?
http://www.youtube.com/watch?v=F0AcpqdF00M
One Response
America Says:
July 16th, 2009 at 11:53 am

Obama lets all these white Eurasian masters of his into America to "change" us. The same white Eurasian masters who helped so desperately to get him and his all-white Democrat cabinet elected and appointed to supreme power. The same that supported and continue to support the attacks against America of 9/11 and the objectives of Osama bin Laden and his people against us all.

As these "changes" continue, America is now forced to get rid of Obama and his Eurasian masters for good. Completely, and with extreme prejudice.

This is the future Obama and his masters has given us. This is the future America and our people will take.
Leave a Comment