So my prayers have been answered in the worst way. Capcom announced Mega Man 9 officially in the newest issue of Nintendo Power. Being developed by Inti Creates, a group of former Capcom staffers that worked on the first three Mega Man X games, the team behind the Mega Man ZERO and Mega Man ZX series, for Nintendo's WiiWare service.
Now on paper this sounds awesome. New Mega Man on the Wii, done by a group of former 2D Mega Man staffers, what could possibility go wrong?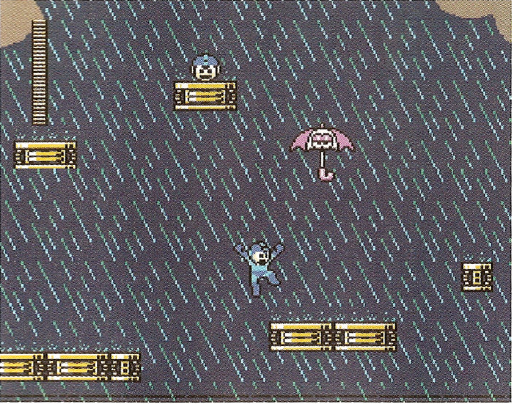 It's FUCKING 8-Bit.
Now don't get me wrong. I am as about a big Mega Man fan as there is and I love and play the NES games on a fairly regular basis. I am just not clamoring for another one. I loved where Mega Man 7 and 8 were taking the series and personally I would love to see a Mega Man game with super high quality 2D animation ala Guilty Gear or Metal Slug. I don't think going backwards in terms of gameplay and graphics is the best idea. After seeing the wonderful remakes/updates Capcom has been doing to their other franchises I can't help but feel shafted a little bit.
What is your opinions?
2 Responses
Kyle Says:
June 26th, 2008 at 3:59 pm

ahhhhhhhhhhh!!!!!!!!

nooooo!!!!!

jeremy Says:
June 27th, 2008 at 9:23 am

I bet it runs at a rock fucking solid 60 FPS 🙂
Leave a Comment