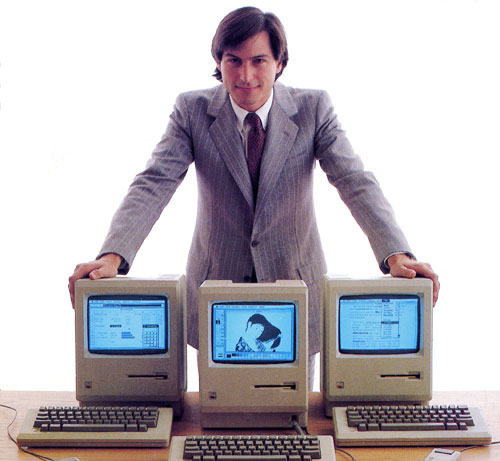 Steve Jobs is dead. It still hasn't quite sunk in yet. I found out at work from a coworker and hoped it was a cruel joke.
Unlike many of the things you may read today about Steve's passing I am not going to run through a list of accomplishments and talk about how he was a visionary. Instead I am going to talk about he directly effected me.
As most kids growing up in the 1980s, every school I went to was full of Apple IIs. The very first computer I touched was a Apple IIe and it changed my life. The foundations of all my computing skills came from those lowly Apple IIs, I learned to type on one, I learned how to program in BASIC on one. It started a love affair that has turned into a obsession at times.
The first computer I ever owned was a Macintosh Classic, from that I got online for the first time although it was not really what we consider the internet today. I learned HyperCard on that system. Also I started my first hacking adventures on that machine. I probably loved that computer more than any other in my life.
I didn't own a cellphone until fairly recently, the iPhone really has changed my life in a million different ways. I really do feel lost without it.
Steve Jobs has influenced and changed everyone's lives in so many ways. The 3D animated movies you watch, having access to a music store anywhere at any time, even that crappy Breakout Clone on your crappy 1952 cellphone is because of him.
We lost a great person today, one that perhaps comes once in a lifetime. I know the plans he had for the future are still in the works and we will continue to feel the effects from him for some time.
I just want to say, Thanks Steve for all you have given me.